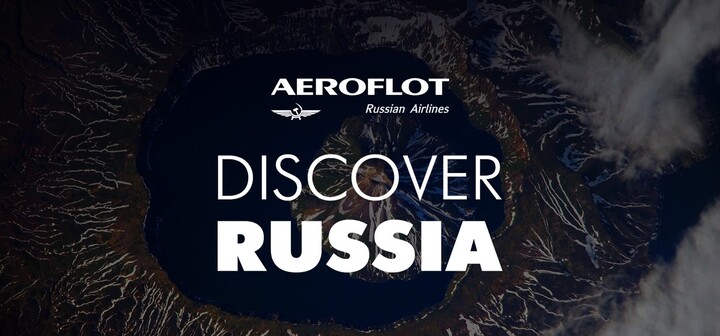 Promotional page for Aeroflot airline by request of Arena Magic Box agency (ADV Group).
The task: stimulation of the company's subscribers (via mailing) to domestic tourism.
The page hosts a series of mini-films provided by the customer, about ordinary people from all over the country.
The idea of header appearance is inspired by company's kind of activities. This is Russia from the aerial view. Key visual of the project contains photos of the most unusual, bright places and phenomena on the map of the country:
Krenitsyn volcano (Sakhalin Oblast, Onekotan Island);
Avacha Bay (Kamchatka Krai);
Frozen Lake Baikal;
Autumn Altai Mountains;
Chara Sands (Zabaykalsky Krai);
Putorana Plateau (Krasnoyarsk Krai);
Lena Pillars (Sakha Republic);
Aurora (Kola Peninsula).
The home page made as long read and contains 3 blocks: Project information, Site map, and People.
Users can watch videos in two ways:
Navigation on the map (the active section is filled by location photo and below the map appears local person and watch button). Click on this button shows video and story about a person.
Navigation by people (left and right). Click on a specific person shifts left the part of the content and shows video and a story about the person.
After watching, you can share the video on social networks or copy the link.
At further stages, users are expected to be involved in the process of generating unique content (UGC) and placing it on social networks with the #discoverrussia hashtag.