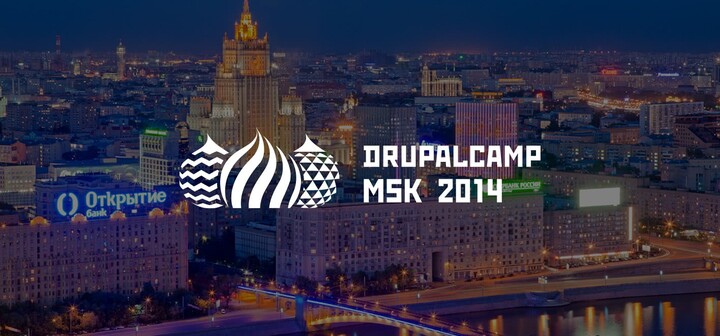 DrupalCamp is a regular event for professionals working with Drupal and related areas of web technologies.
At the end of 2014 in Moscow, by the efforts of Moscow and other local communities, one of the largest Drupal events in Russia was organized.
Work on the website for the event was conducted jointly by several developers, organizers, designers, photographers, an interpreter and participants of the event.
The organization of the process and the bulk of the work were done by a 4D design specialist, Andrey Yurtaev, who was also the co-organizer of the conference.
Features of the project
For websites of international Drupal conferences, the de-facto standard is the Conference Organizing Distribution, which was considered as the basis for the conference website in Moscow.
Having studied the features of this distribution, it became clear that it was excess for the Moscow event, and it was decided to implement the necessary functions from scratch, with keeping COD conception.
The following features were available for organizers and participants:
All information about the event in Russian and English.
Registration and managing the attendee profile.
Submit, manage and discuss a session.
Print badges for various roles of attendees: organizer, speaker, help team, etc.
Purchase of tickets (in the end it was not used because the event was free).
Automated attendees registration system for use during the event.
Fully adaptive design for ease of use during the event.
Participants were supposed to independently edit their own profiles and sessions pages, for which a special editing interface was developed. When developing it, a non-standard approach was used, which made it possible not to use "heavy" solutions, and thereby reduce the load on the website.
In the future, the source code of DrupalCamp MSK 2014 was used as a basis for next Russian conferences, it was reworked and shared for public access.