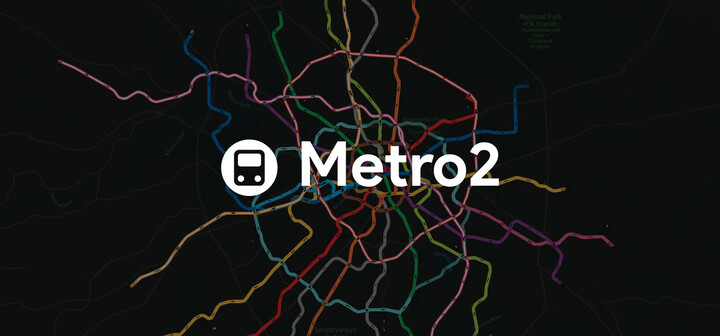 "The Мetro of the 2 сapitals" is a complex interactive resource about the metro in Moscow and St. Petersburg.
It is an open non-commercial project that was developed and actively supported by 4D design specialists, and by many people who render various assistance to the project.
The project has a long story, and it has been refactored and reworked many times. In 2016, was made a migration to the Drupal 8 platform (from Drupal 7), and the Material Design concept was applied. In 2020 was made an upgrade to Drupal 9, right after it was released.
The main features of the project
A unique, designed specifically for the project, a layer of subway objects overlaid on a Google map.
A large database of technical information about metro facilities.
Photo, renders and vector schemes of stations.
Chronology of construction, information about under construction and projected objects.
Convenient search, navigation, and statistics.
Completely open-source.
The project uses a number of solutions designed specifically for it. Development workflow includes testing platform and a possibility of smooth deploy to the working site.