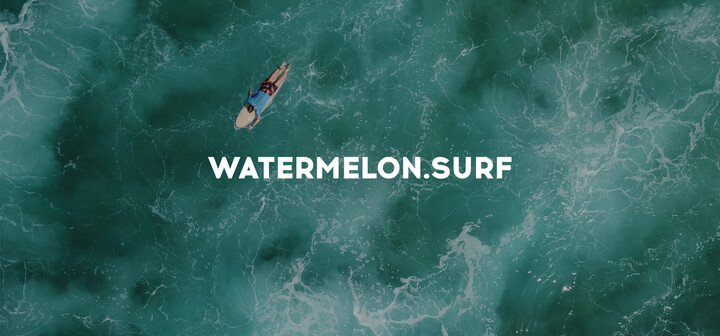 The history of cooperation with WaterMelon.surf dates back several years. In 2015, we developed a landing page on the Drupal 7 platform, which has served as a surf camp website for 4 years. As the camp grew and extended, the capabilities of the old site became insufficient, and they again turned to us with the task of developing a new, modern site with a new design and wide capabilities.
The landing page format worked well on the old site, so it was decided to keep it, but add the ability to create secondary pages and sections, for example, for booking and articles.
Specialists of 4D design have developed a modern design for the site in full accordance with the corporate identity. In the design there is a large number of details that emphasize the focus of the project — surfing. Great attention was paid to everything, down to the smallest detail.
The administrative interface deserves special attention. Several types of blocks have been developed in which content can be easily added or edited in an intuitive way. Sliders, photo galleries, reviews, articles — were developed in the most user-friendly way. File and media content management is organized in accordance with the best practices of Drupal 8.
Another successfully solved task is the development of a complete room booking system. The booking system was made based on the BAT (Booking and Availability Management Tools) framework for Drupal. This framework has a large set of ready-made entities for organizing booking systems, however, a lot of effort has been put into creating a system that meets the conditions of the surf camp. BAT is a flexible platform with great potential for expansion, but its implementation requires a high-class specialist. The ability to accept payments is integrated with Drupal Commerce, which also increases the possibilities for further improvements. The booking system has been developed in full compliance with Drupal standards.
Also, one of the features of the project was adaptability not only for mobile devices but also a separate style for large screens. The size of code responsible for the appearance in this project is one of the largest of all that we developed, but thanks to optimizations, performance, remains high.
The main features of the project
The site is in two languages ​​English and Russian.
Modern design, worked out to the smallest detail.
Powerful administrative interface with intuitive controls.
A complete booking and payment system based on the BAT and Drupal Commerce frameworks.
Fully adaptive to work on mobile devices and devices with large screens.
Full compliance with standards and using best practices in development.